Overview
A
hammertoe
is commonly mistaken as any type of
toe
deformity. The terms claw
toe
, or mallet
toe
, although technically different than a hammer
toe
, are commonly referred as such. The
toe
may be flexible with movement at the joints, or it may be rigid, especially if it has been present for a long time. With a true hammertoe the deformity exists at the proximal interphalangeal joint only.
Causes
Hammer
toe
is often caused by wearing shoes that do not fit properly. If shoes are too small either in length or width, then the toes are held in a shortened position for long periods and the muscles eventually shorten and pull the toes into the bent position. Alternatively it can be caused by overactivity in the extensor digitorum dongus muscle (right) and a weakness in the counteracting muscle under the foot, such as flexor digitorum longus. Sometimes it can be a congenital condition, meaning it is present from birth. It is also more common in those with arthritis in the foot or diabetes.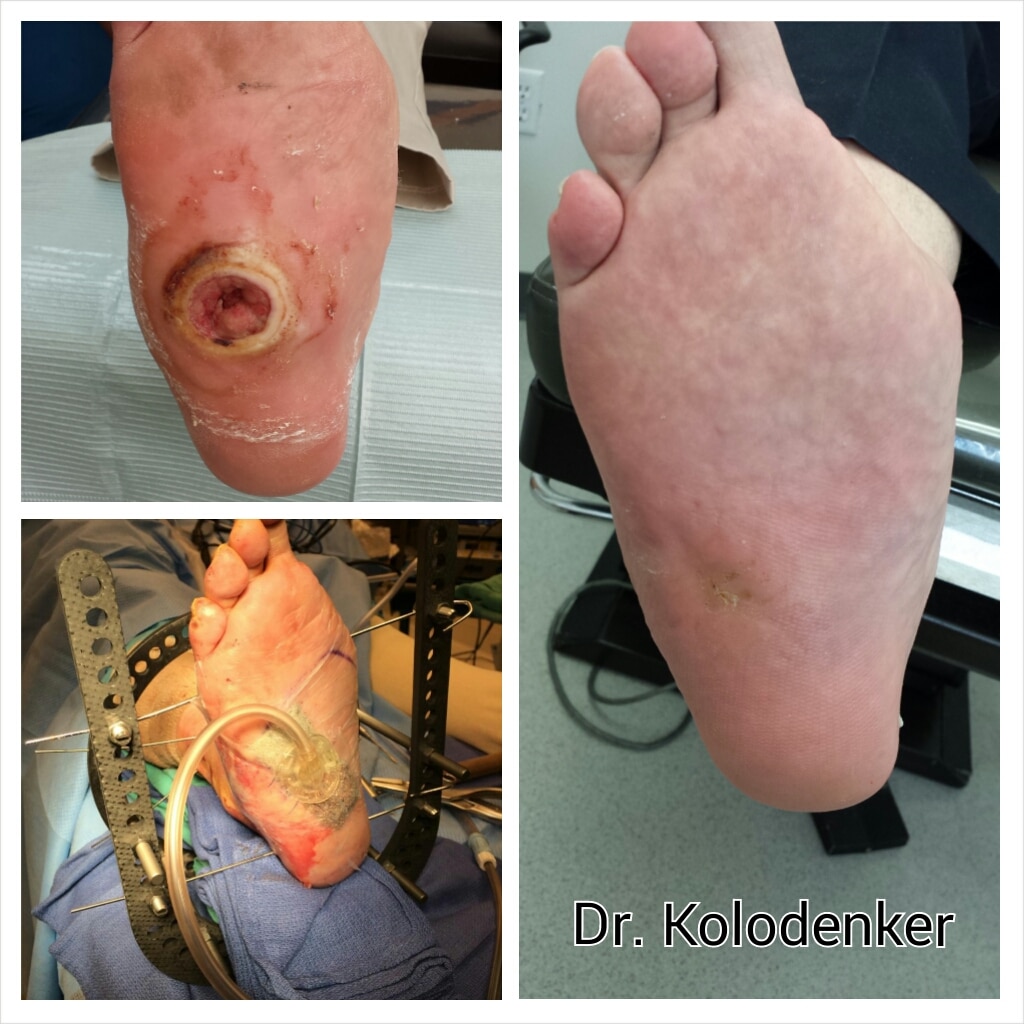 Symptoms
Hammertoe and mallet
toe
feature an abnormal bend in the joints of one or more of your toes. Moving the affected
toe
may be difficult or painful. Corns and calluses can result from the
toe
rubbing against the inside of your shoes. See your doctor if you have persistent foot pain that affects your ability to walk properly.
Diagnosis
Your doctor is very likely to be able to diagnose your hammertoe simply by examining your foot. Even before that, he or she will probably ask about your family and personal medical history and evaluate your gait as you walk and the types of shoes you wear. You'll be asked about your symptoms, when they started and when they occur. You may also be asked to
flex
your
toe
so that your doctor can get an idea of your range of motion. He or she may order x-rays in order to better define your deformity.
Non Surgical Treatment
There are many non-surgical treatments to help relieve symptoms of hammertoe. The first step for many people is wearing the right size and type of shoe. Low-heeled shoes with a boxy or roomy
toe
area are helpful. Cushioned insoles, customized orthopedic inserts, and pads can provided relief as well. Splints or straps may be used to help correct
toe
position. Your doctor may show you
toe
stretches and exercises to perform. Your doctor can safely remove corns and calluses. You should not try to remove them at home.
Surgical Treatment
Surgical correction is needed to bring the
toe
into a corrected position and increase its function. Correction of the hammer toes is a simple outpatient surgery, with limited downtime. The best option is to
fuse
the deformed and contracted
toe
into a straight position. This limits the need for future surgery and deformity return. A new pin that absorbs in the bone or small screw is used by the Foot and Ankle Institute to avoid the need for a metal pin protruding from the
toe
during recovery. Although the absorbable pin is not for everyone, it is much more comfortable than the pin protruding from the end of the
toe
. In certain cases, a removal of a small area of bone in the
hammertoe
deformity area will decrease pain and limit the need for a surgical waiting period that is found with fusions. Although the
toe
is not as stable as with a fusion, in certain cases, an arthroplasty is the best option.
Prevention
The American Podiatric Medical Association offers the following tips for preventing foot pain. Don't ignore foot pain, it's not normal. Inspect feet regularly. Wash feet regularly, especially between the toes, and dry them completely. Trim toenails straight across, but not too short. Make sure shoes fit properly.